Wake up to renewed skin. This rich, rejuvenating cream delivers a powerful anti-ageing complex deep into the skin.
Product may differ from that pictured. We are transitioning to remove the plastic spatula from this product for sustainability reasons.
KEY BENEFITS
Using 0.2% retinol, it is the perfect introduction to vitamin A. Ideal for combatting the first visible signs of ageing and improving skin elasticity.
RESULTS
Skin is left hydrated and visibly more youthful-looking
KEY INGREDIENTS
0.2% Retinol, Vitamin E & Dragon Fruit Extract
Delivery Options
Standard Delivery
£3.75 or FREE on orders over £35. Please allow 3-5 working days for delivery.
Priority Delivery
£4.95 or FREE on orders over £100. Next-Day delivery when you order before 6pm Monday to Friday (Excluding bank holidays) Shipped by DPD
Key Benefits
Anti-Ageing
The most effective ingredient in anti-ageing, vitamin A (aka retinol), improves skin texture, minimises the appearance of fine lines and wrinkles and balances uneven skin tone.
Clear Complexion
Retinol also helps to decongest pores and regulate sebum production for a clearer looking complexion. The night cream is also non-comedogenic and suitable for all skin types.
Time Release Technology
The nourishing cream uses advanced Time Release Technology to deliver vitamin A into the skin gradually over time to reduce chances of irritation.
Antioxidant Protection
Vitamin E and dragon fruit provide exceptional antioxidant protection against damaging free radicals accumulated through environmental damage throughout the day
Perfect Product Pair
Achieve the CSA philosophy in just two short steps: shop Daily Radiance Vitamin C (vitamin C & SPF) and Night Ritual Vitamin A (vitamin A & night cream).
How It Works
Overnight is the perfect time to nourish your skin as the skin cells are most active during the twilight hours. The skin cell regeneration cycle speeds up at night and DNA repair occurs most often in the evening. Medik8 harnesses and supports the skin's natural body clock in Night Ritual Vitamin A.
0.2% retinol helps to stimulate collagen production and support cellular renewal.
Arginine promotes the skin's healing to repair and rejuvenate the complexion.
Dragon fruit extract firms skin using its natural sugars, and provides exceptional antioxidant power, leaving the skin nourished and protected ready for the morning.
How To Use
After cleansing in the evening, use the spatula to apply Night Ritual Vitamin A and blend evenly across face, neck and décolletage.
Retinol application should be phased in gradually. Use twice a week for the first 2 weeks, every other night for the next 2 weeks, then every night.
Patch testing prior to use is advised. Refer to medik8.co/patch for an in-depth guide to patch testing.
Interested in routines & layering?
Night Ritual Vitamin A features in our carefully curated regime guide, CSA for Beginners. Click the link for additional product recommendations and easy-to-follow layering advice.
Ingredients
0.2% Retinol
Pure vitamin A helps to boost collagen levels and enhance the skin's natural regenerative cycle; leaving skin even and youthful. Encapsulated in a protective polymer sphere to maintain stability and potency over time.
Vitamin E
An oil-soluble antioxidant, vitamin E can quench free radicals on the skin while stabilising retinol for optimal power.
Dragon Fruit Extract
Derived from the night blooming cactus of Mexico, dragon fruit extract provides exceptional antioxidant protection while lifting and toning the complexion.
NO ARTIFICIAL FRAGRANCE
PARABEN FREE
VEGAN FRIENDLY
ZIPPER DONATION
NO SYNTHETIC COLOURS
NO PHTHALATES
ALCOHOL FREE
CRUELTY FREE
Used in Professional Treatments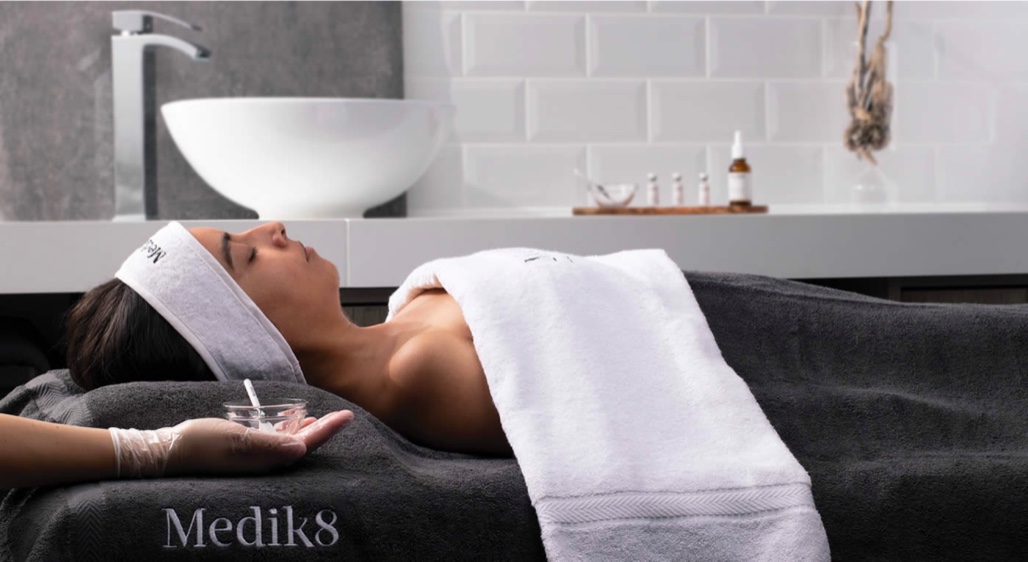 Boost the results of Night Ritual Vitamin A
Visit a Medik8 specialist for a detailed skin consultation and experience one of our relaxing anti-ageing facial treatments.
Rewind Professional Skin Peel
A targeted peel that helps to promote collagen production to reduce the appearance of fine lines and wrinkles. It fades away imperfections, leaving the skin visibly smoothed and rejuvenated.
The Science Behind
Native to Mexico, dragon fruit is grown from the night-blooming cactus (Hylocereus undatus) which flowers only at night. Also called moonflowers, the white, fragranced blossom grows succulent dragon fruits 30-50 days after flowering. Dragon fruit has high levels of antioxidants to protect the skin and is bursting with natural sugars for firming and toning the skin. The fruit has even been studied for its wound healing properties. Research shows it is able to enhance the natural skin regenerative process for a smoother, softer complexion.