Rediscover youthful skin with Crystal Retinal™, Medik8's ground-breaking vitamin A serum. Available in a series of progressive strengths to follow you on your journey to Beautiful Skin For Life. Discover more in the Crystal Retinal Showcase
KEY BENEFITS
Retinaldehyde is the star of Crystal Retinal; a next-generation form of vitamin A that is proven to deliver results up to 11x quicker than retinol. Yes, this is retinAL, faster-acting than retinOL.
RESULTS
Uniquely stabilised for optimum potency, Crystal Retinal is renowned for providing incredible age-defying results: think visibly brighter, firmer, smoother-looking skin in just 4 weeks.*
KEY INGREDIENTS
Encapsulated retinaldehyde, Hyaluronic Acid, ?Vitamin E & Glycerin
Delivery Options
Standard Delivery
£3.75 or FREE on orders over £35. Please allow 3-5 working days for delivery.
Priority Delivery
£4.95 or FREE on orders over £100. Next-Day delivery when you order before 6pm Monday to Friday (Excluding bank holidays) Shipped by DPD
Key Benefits
11x Faster Acting Than Retinol
One step closer to the active form of vitamin A, retinal is clinically proven to be faster acting on the skin than retinol (the classic form of vitamin A), with no added irritation potential.
Double-Layered Stabilisation System
Our Crystal Retinal potency is optimised with a one-of-a-kind, reinforced stability system; combining crystal-encapsulation with a patent-pending carrot seed oil complex to surround and protect the fragile, yet powerful, retinal molecule over its entire life cycle in our product. This level of stability is only available at Medik8, for potent, long-lasting effectiveness.
Crystal Encapsulated Retinal
Also a form of Time Release Technology, our innovative crystal encapsulation slowly breaks down on the skin to drip feed retinal into the skin overnight. This maximises skin comfort while using the powerful active.
Crystal Retinal Ladder
We provide retinaldehyde in 4 different strengths, there is a Crystal Retinal for every level of vitamin A user. Most customers should start on Crystal Retinal 3 (0.03% retinal), or Crystal Retinal 1 (0.01%) if you have very sensitive skin. Then you have the option to work your way up the ladder over time to Crystal Retinal 10 (0.1%), when intensified results are desired. A fifth variant, Crystal Retinal 20 (0.2%), is available through professional-only recommendation.
Perfect Product Pair
Looking to improve the appearance of radiance? Press & Glow is the everyday PHA toner that works in harmony with vitamin A to boost visible brightening results.
*Proven via an Independent Study
Tested over 4 weeks on 20 participants with ageing concerns
How It Works
Clinical-grade vitamin A, otherwise known as retinoic acid, is an exceptionally powerful skincare ingredient for youthful-looking skin. Highly potent and wildy efficacious, it is able to trigger cellular regeneration and collagen production to fight all visible signs of ageing. Retinoic acid is only available with a prescription, but vitamin A is available over the counter in the form of retinol skincare products.
Retinol has similar effects to retinoic acid, however it must first be converted to retinaldehyde and then to retinoic acid to be used by the skin. Crafted with retinaldehyde,
Crystal Retinal requires just one conversion to retinoic acid. This means that it is able to produce results comparable to retinoic acid up to 11 times faster than classic forms of retinol.[1] The advanced active is carefully encapsulated in a crystal structure that is broken down by the skin's natural enzymes when topically applied. This ensures maximum stability and absorption while allowing the vitamin A active to be released gradually into the skin while you sleep for minimal irritation.
[1] G. Seigenthaler et al., Biochemical Journal, 1990, 268, pp 371-378
Combined with hydrating hyaluronic acid and skin-soothing vitamin E, Crystal Retinal targets fine lines and wrinkles for smooth and visibly youthful skin. Unlike other forms of vitamin A, retinaldehyde boasts direct, powerful antibacterial properties. This allows it to target acne-causing bacteria; promoting a healthy, visibly clear complexion.
How To Use
Use in the evening. First cleanse, then apply Crystal Retinal 3 over face and neck.
Allow to absorb then follow with a moisturiser. We recommend Advanced Night Restore, designed to be used after vitamin A.
Crystal Retinal 3 application should be phased in gradually. Use twice a week for the first 2 weeks, every other night for the next 2 weeks, then every night. You should always use a sunscreen in the morning while using vitamin A.
Patch testing prior to use is advised. Refer to medik8.co/patch for an in-depth guide to patch testing.
Interested in routines & layering?
Crystal Retinal features in many of our carefully curated regime guides, including our Beautiful Skin Everyday regime. Click the link for additional product recommendations and easy-to-follow layering advice.
Ingredients
Proven to work up to 11 times faster than retinol, retinaldehyde is a revolutionary new form of vitamin A that targets fine lines and wrinkles, pigmentation and uneven skin texture.
With a unique ability to attract and retain more than 1,000 times its own weight in water, hyaluronic acid draws moisture from the surrounding atmosphere into the skin, leaving the complexion feeling both nourished and supple.
An oil-soluble antioxidant, vitamin E can quench free radicals on the skin while stabilising retinaldehyde for optimal power.
As a natural humectant, glycerin traps water within the skin to leave it hydrated and comfortable.
NO ARTIFICIAL FRAGRANCE
PARABEN FREE
VEGAN FRIENDLY
ZIPPER DONATION
NO PHTHALATES
ALCOHOL FREE
CRUELTY FREE
Used in Professional Treatments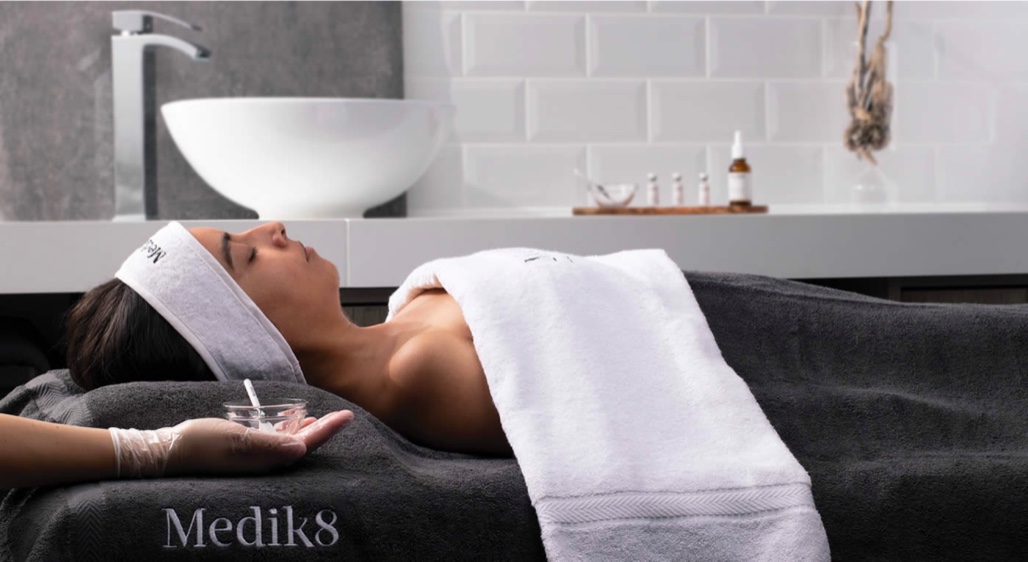 Boost the results of Crystal Retinal
Visit a Medik8 specialist for a detailed skin consultation and experience one of our relaxing anti-ageing facial treatments.
Rewind Professional Skin Peel
A targeted peel that helps to promote collagen production to reduce the appearance of fine lines and wrinkles. It fades away imperfections, leaving the skin visibly smoothed and rejuvenated.
The Science Behind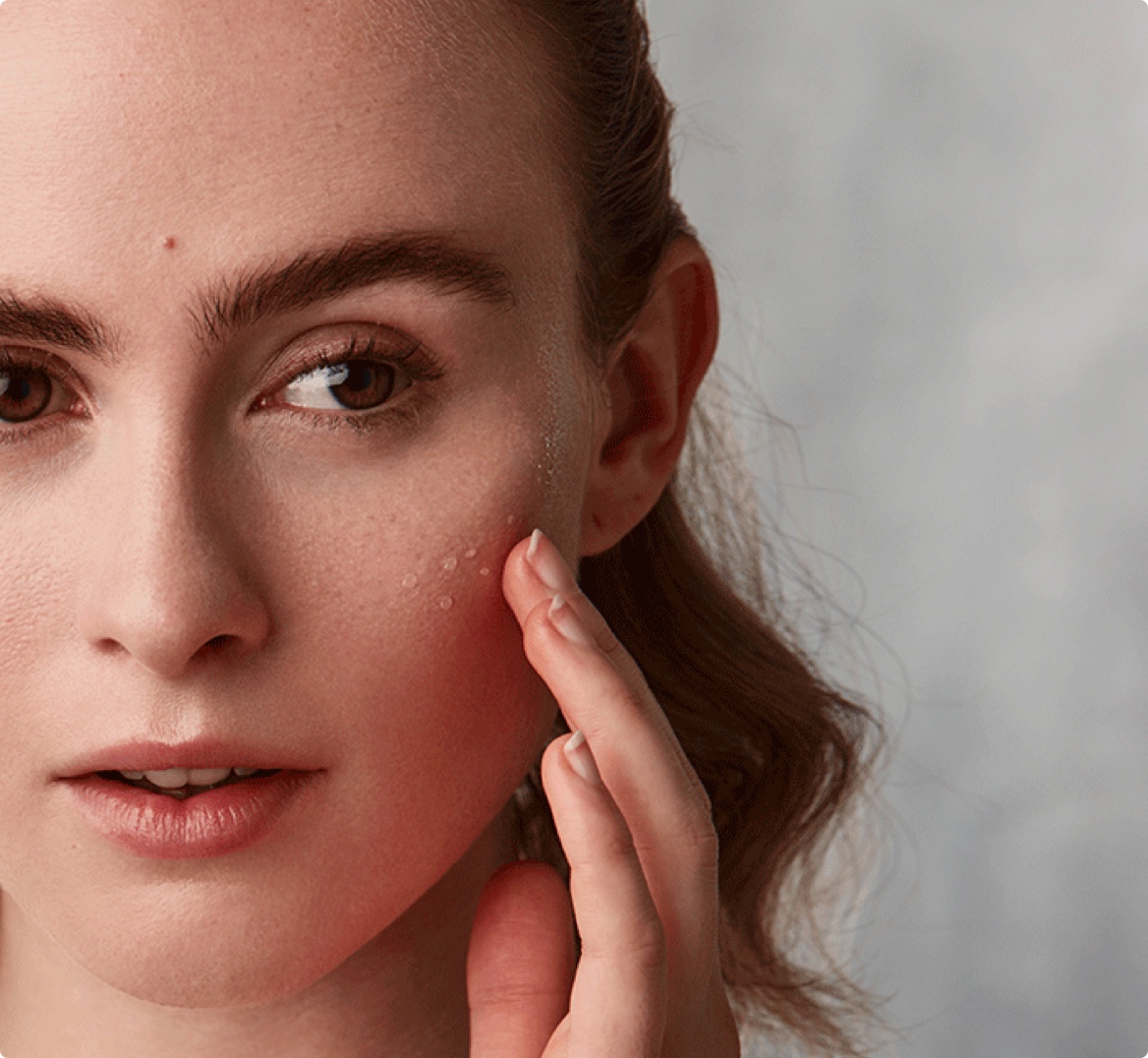 Crystal Retinal is formulated with stabilised retinal, a powerful derivative of vitamin A with next-generation anti-ageing results. Unmatched in its age-defying power, retinal can deliver results comparable to clinical-grade vitamin A up to 11 times faster than classic forms of retinol.(1)
The ground-breaking overnight serum visibly minimises fine lines and wrinkles; firming and plumping the complexion to resurface skin texture and soften the face. Featuring hyaluronic acid, glycerin and vitamin E, it hydrates skin at every level to deliver a supple, even-toned, more youthful-looking complexion. More than that, it actively helps reduce blemish-causing bacteria to keep skin clear and balanced. In just 4 weeks, skin is noticeably younger, smoother and undeniably radiant.(2)
1 G. Seigenthaler et al., Biochemical Journal, 1990, 268, pp 371-378
2 Independent user trial carried out over 8 weeks using Crystal Retinal 6. Individual results may vary.